After reworking Violence Spells Gods and Politics, I started on a Primer for First-time Players. I am happy with it so far. It appears to appeal to new players.
   One of the appealing aspects of the primer is the art. I did not do any of it. I did design the cover, for whatever that is worth, but the art work on the cover is by K. Yani who I met on Google+. I like the simplicity and the washes of watercolor:

   The other artist is Lena Perelygina. She did the interior piece which is not yet finished. The sketch is the main banner image above. I discovered her through work also shared on G+, the piece below.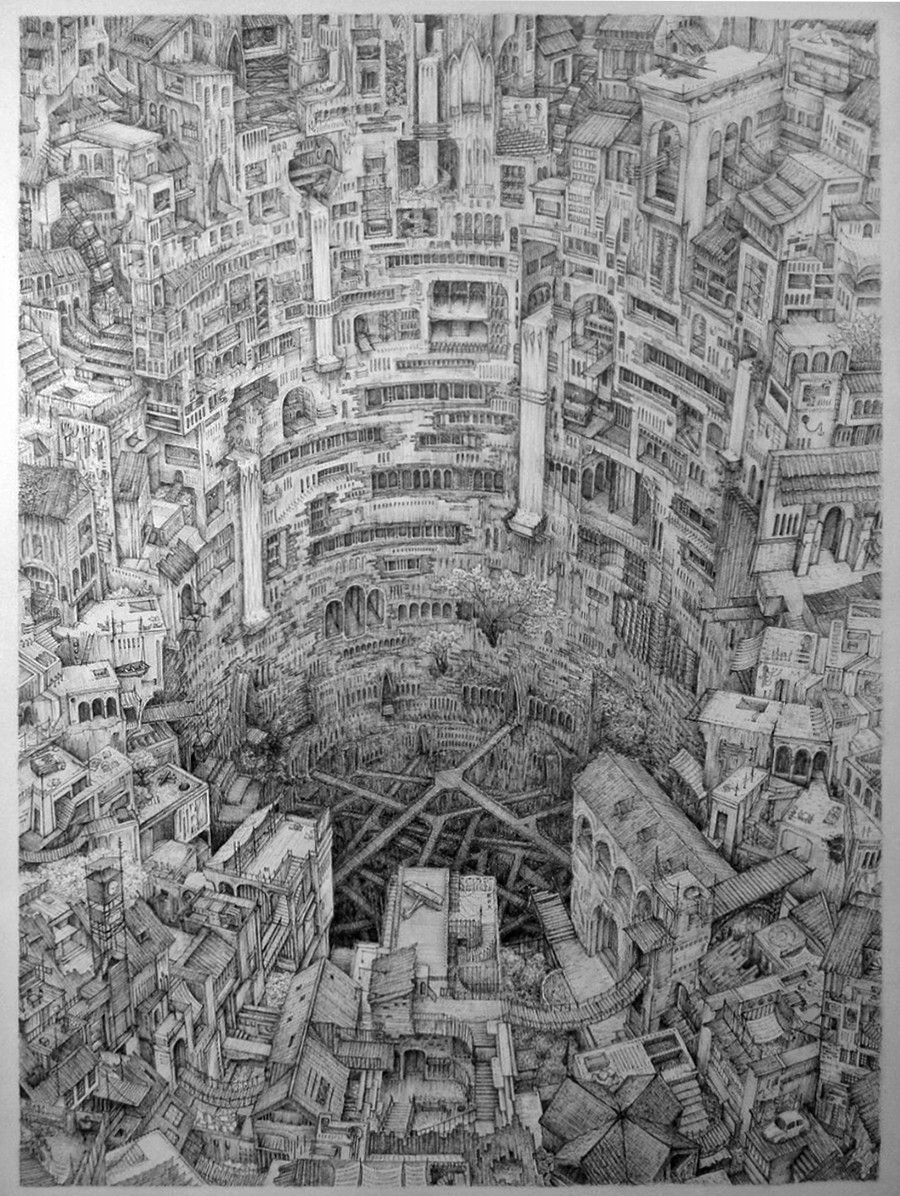 The fanciful structure full of city details was the kind of thing I was looking for in an illustration of a 21st century city fallen into ruin and ripe for exploration and scavenging in my game. And so we talked about what I wanted, and she started drawing. I like the results so far.